Last Saturday (May 2, 2020), Shibari and Kinbaku fans around the world were given a rare treat—a live broadcast of BDSM performances featuring professional kinbakushi on FC2 Live!
Those who tuned in were able to enjoy the work of Yagami Ren with Kano Hana, Himuro Eve with Waka Miho (who made quite an entrance!), and Hajime Kinoko with the ever so graceful Beni!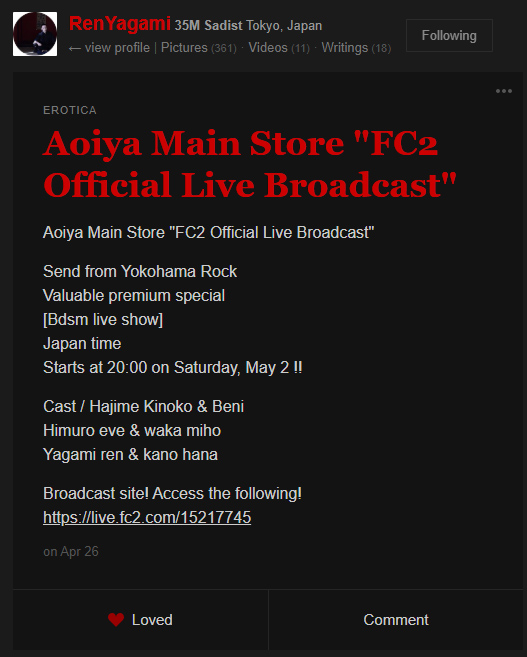 (Click here for the Original Post by Yagami Ren)
Here's a brief backgrounder on the performers according to @Nuitdetokyo:
(Click here for the Original Post by NdT)
What if we missed the performance?
Unfortunately, prior commitments and some technical/internet connection issues made watching the performance harder for some of our friends here in the PH—some weren't able to see the start of the show or missed it entirely.
But you're in luck! Hajime Kinoko announced via Twitter that a recording would be available on the site!
本日のライブを見てくださった皆様!
本当にありがとうございました!!
並びにマリーさんを始め、出演者の皆様、関係者の皆様ありがとうございました!
あと2時間ぐらいするとこちらのサイトのライブ録画のところから見られるようになるみたいです。
見逃した皆様は、是非!https://t.co/6SjnQmG8KG pic.twitter.com/h45RlMcvfF

— Hajime Kinoko・3/28 緊縛写真部 (@Shibarijp) May 2, 2020
You can watch it here!
A live recording was made and hosted on FC2 Live—a streaming service that allows adult content (read: a LOT of adult content, plus advertisements, so be warned: it's NSFW!).
If you don't read Japanese, don't worry: the layout is pretty intuitive. Just scroll down to the bottom of the page where you'll find the almost three hour performance cut into two videos.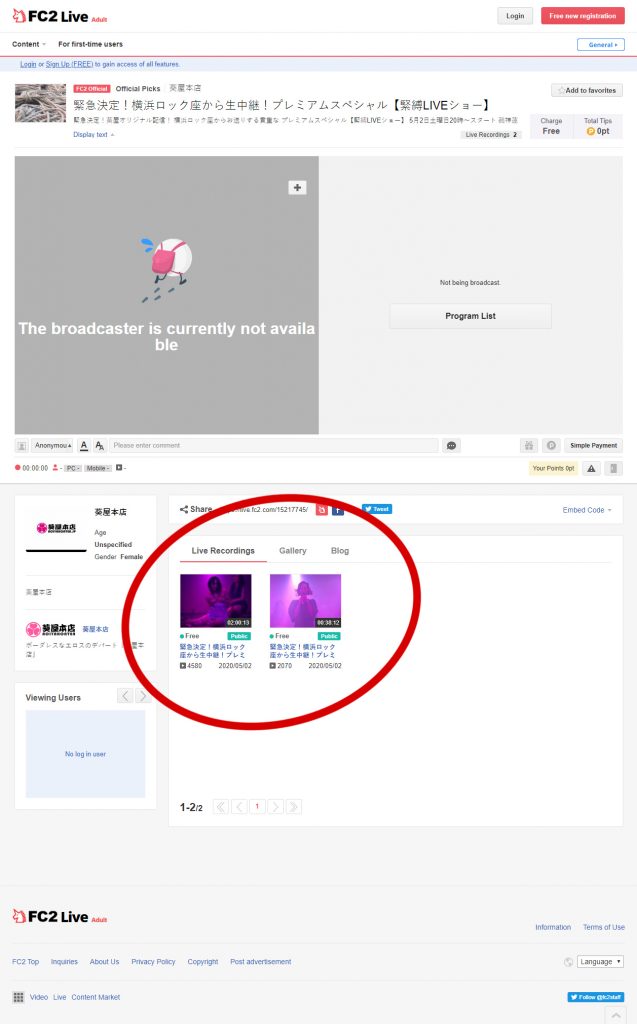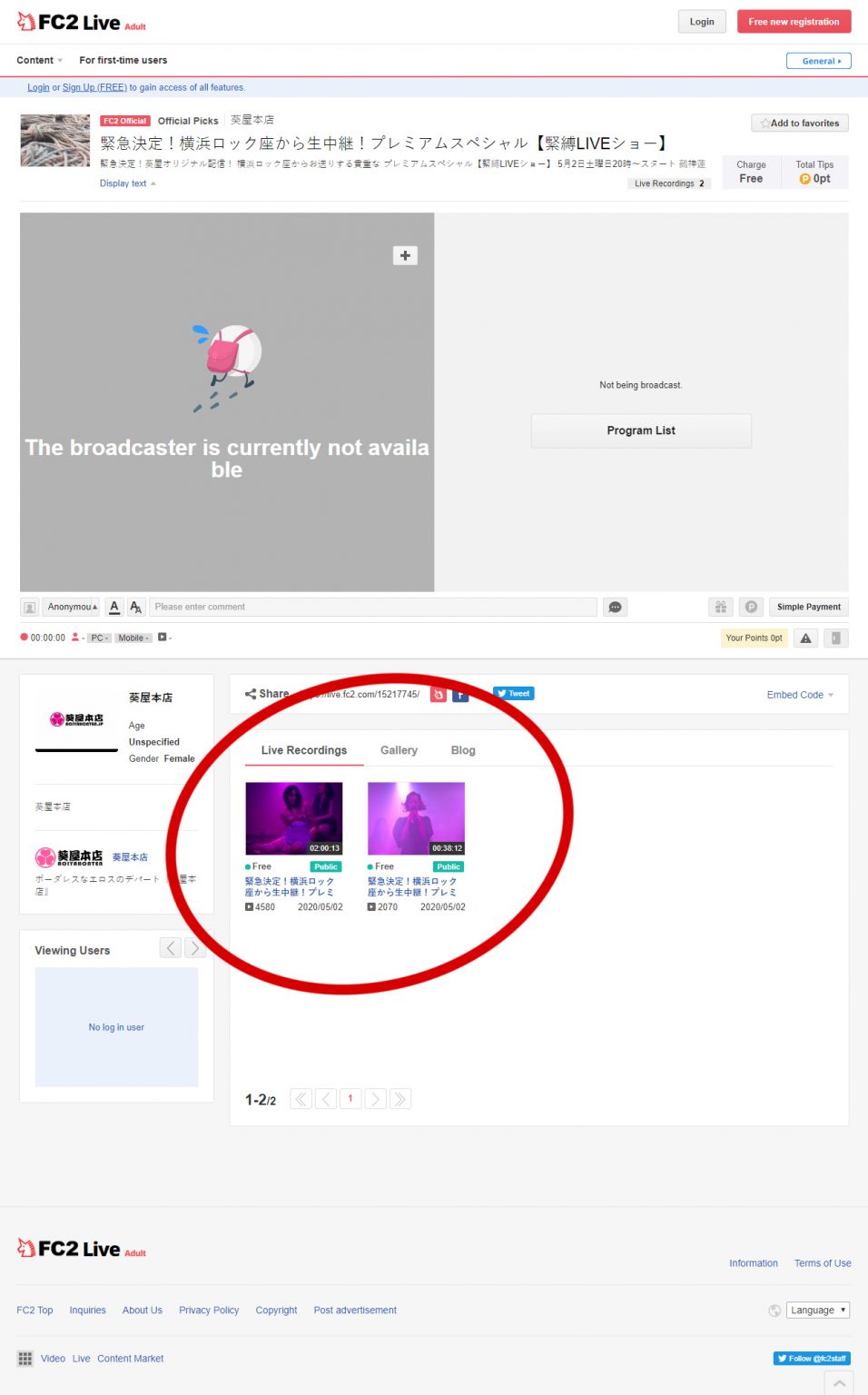 Click here: Aoiya Main Store "FC2 Official Live Broadcast"
Happy viewing!
A gigantic thank you to all of the performers! You made our quarantined evening so much brighter and our rope hearts feel more full. 🙂
My friends and I had a blast watching it live and I hope the ones who missed it can now enjoy your show too!
Hopefully one day, there'll be more broadcasted events like these where we can watch professional kinbakushi performing live.
Cheers to then!
—
Photo source for the featured image: https://twitter.com/Shibarijp/status/1256595099481305089