Bondage sounds stressful to the casual observer so it's common to hear them ask: why do you enjoy getting tied up? Who even finds restraints relaxing?
As it turns out: Lots of people.
Imagine spending the next few minutes in peace while you file away anything and everything you're worried about.
No homework. No deadlines. No problems. They're safe and tucked away for the time being when your rigger approaches.
They reach for your hands.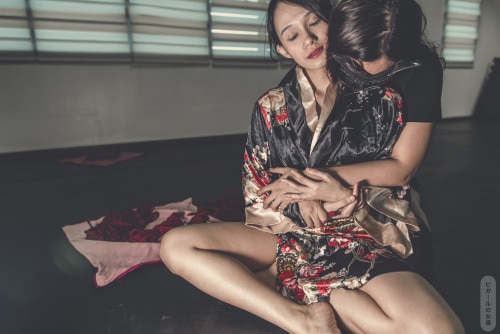 Your nose catches the scent of treated rope. But it is faint, like a scent you might've missed had your mind been elsewhere. Slowly, the hair on the back of your neck tingle and stand, your skin eagerly anticipates the soft brush of the rope's natural fibers.
When the cords meet your chest, you notice this time they're the color of red wine. Their embrace is tight; their hold, relentless. Each tug is playfully rougher than the last.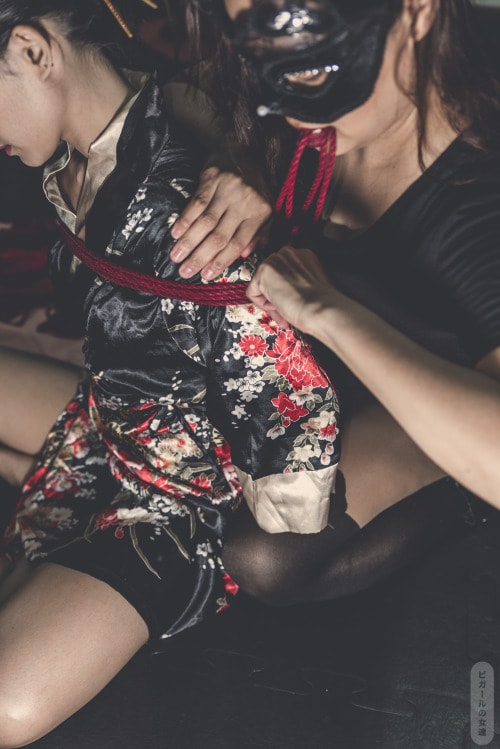 Your rigger is silent but you can hear the gears turning in their head. They're going over items on their mental checklist. Art, safety, and delight are blended together with you as the canvas.
Overlapping lines are adjusted and locks are secured so nothing slips or tightens by accident. Everything's good. They know what they're doing—how to stay safe and make you feel great.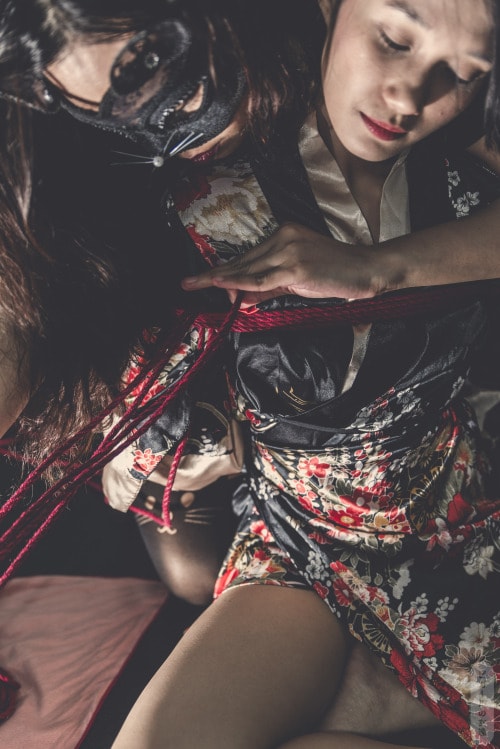 Before you realize it, you're lost in the rhythm of your own breathing. Your mind cancels out the noise of the world outside and you find yourself ushered into a state of calm two steps away from dreaming.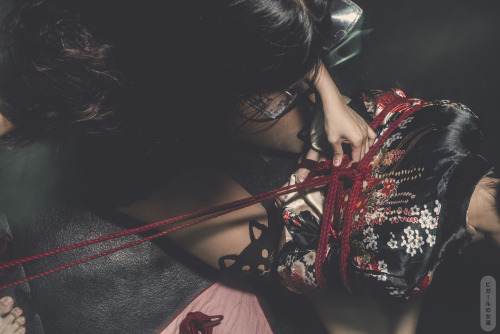 Once again, you've found your way home.
The Roles
Few realize that staying safe and having a good time are the results of a two-person effort. It's fun because rope is cooperative.
Riggers (the persons doing the tying) have the responsibility of understanding how rope behaves, applying them safely, and checking in with their model. They observe your negotiated limits.
Bunnies (the persons who are tied up) are tasked with self-awareness, ensuring they are physically, mentally, and emotionally prepared to be in bondage. They actively volunteer feedback to their riggers.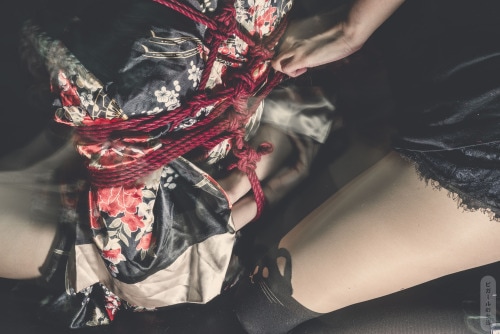 What hurts or feels great? What could be better? What do you want to experience?
You can be verbal or non-verbal depending on your closeness as long as you and your rigger constantly communicate.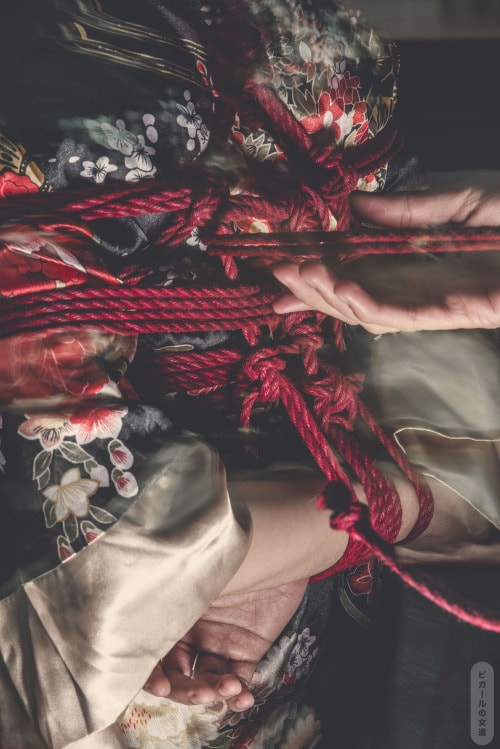 It's inspiring to see riggers in action who only needed a glance to know what was needed.
I've seen partners communicate wordlessly during live performances. In the din of the club, we sometimes don't have a choice.
Those moments show us glimpses into how synchronized one's wavelengths could be one day.
I hope they inspire you too as you go about your own journey into rope.
Bondage & Butterflies
The photos above were chosen from the series "The Butterfly Effect" shot by Les filles de pigalle / ピガールの女達 featuring the exceptional work of Manila-based rope artist/rigger Toni on the ever delightful Emma.
View the rest of the photos in Part 1 of this set here. Watch Emma fly via rope suspension in Part 2 of this set here!
Photographs © Les filles de pigalle / ピガールの女達 (Instagram + Portfolio)

Rope Art by Toni

Modeling by Emma (Facebook)