Getting suspended from the ceiling can be pretty addictive. You've got the delight from being swung in the air, the tight hug from the rope harnesses, and the sudden rush of excitement if you dared to do an inversion!
You end up with a craving for airtime, a chance to fly again, supported in all the right places by rope and your rigger's careful hands.
So it's no surprise when newbies and veterans alike find themselves subconsciously checking out the ceiling when they walk into a room.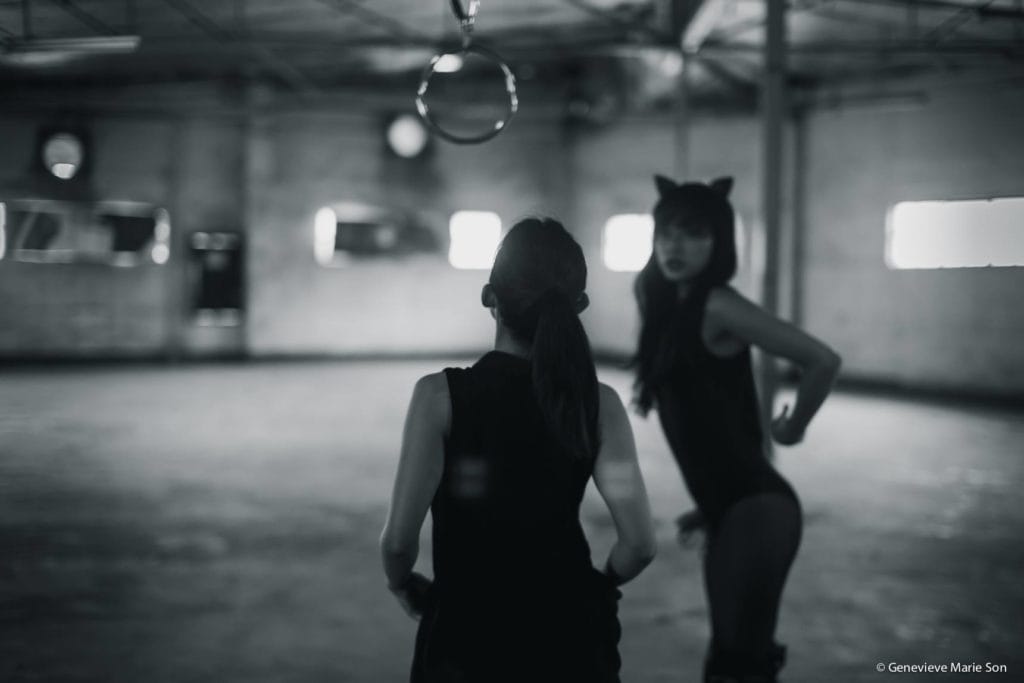 Industrial aesthetic? Nice. High ceilings? Excellent. Solid metal beams? Sign me up!
And that's precisely why we knew someone was gonna have a good time when Joyen Santos (aka Queen of the Underworld) had a photo shoot in a pretty rad abandoned-looking factory with model Emma and photographer Genevieve Marie Son.
You can check out their full album here!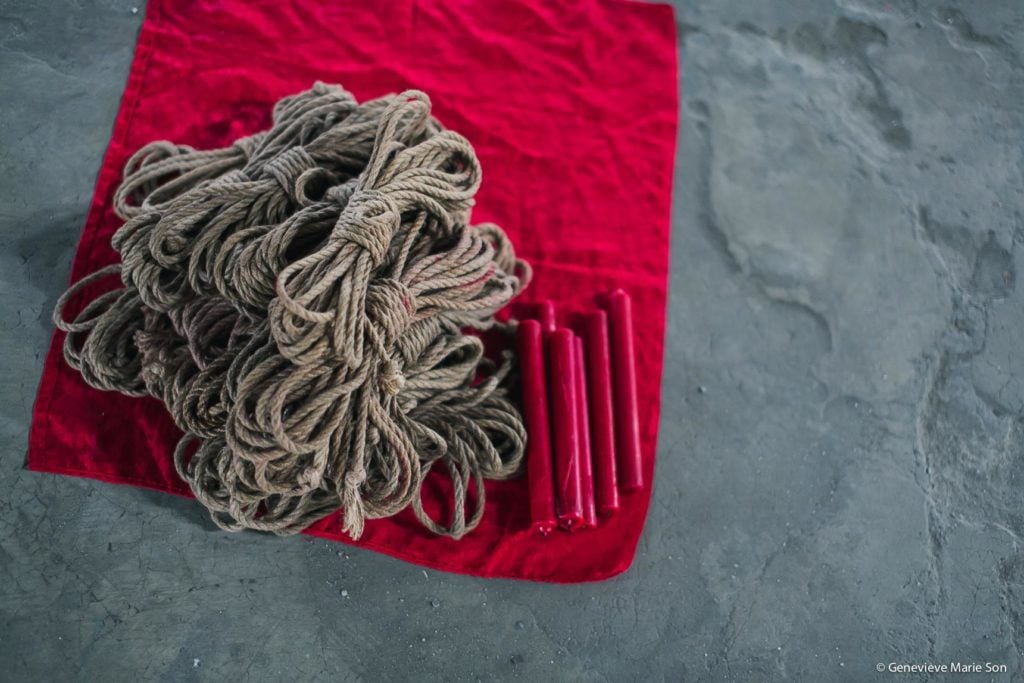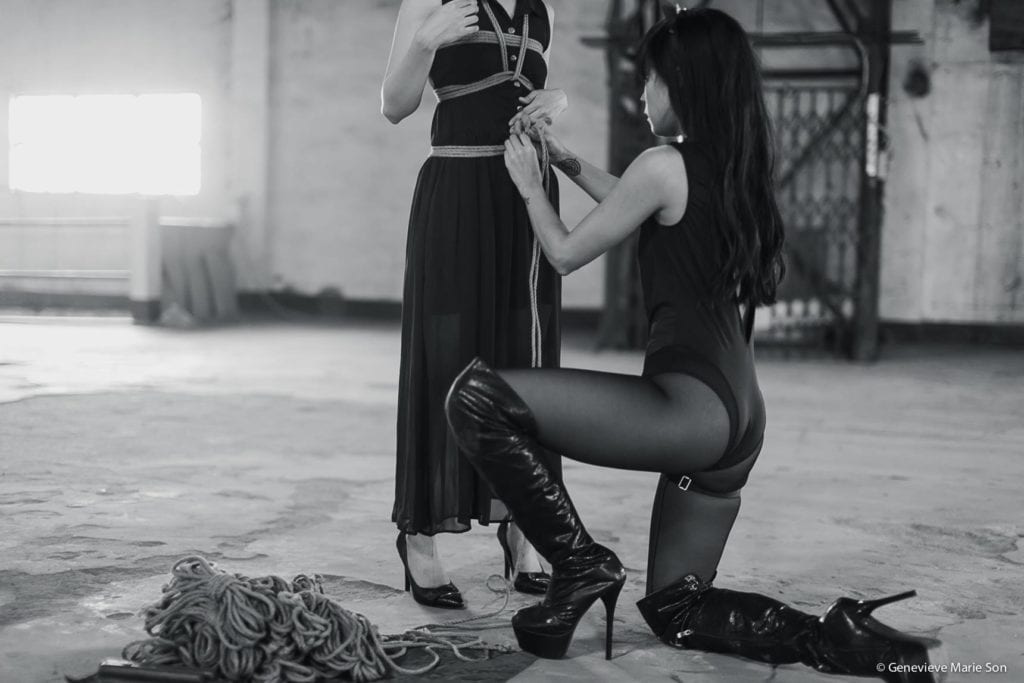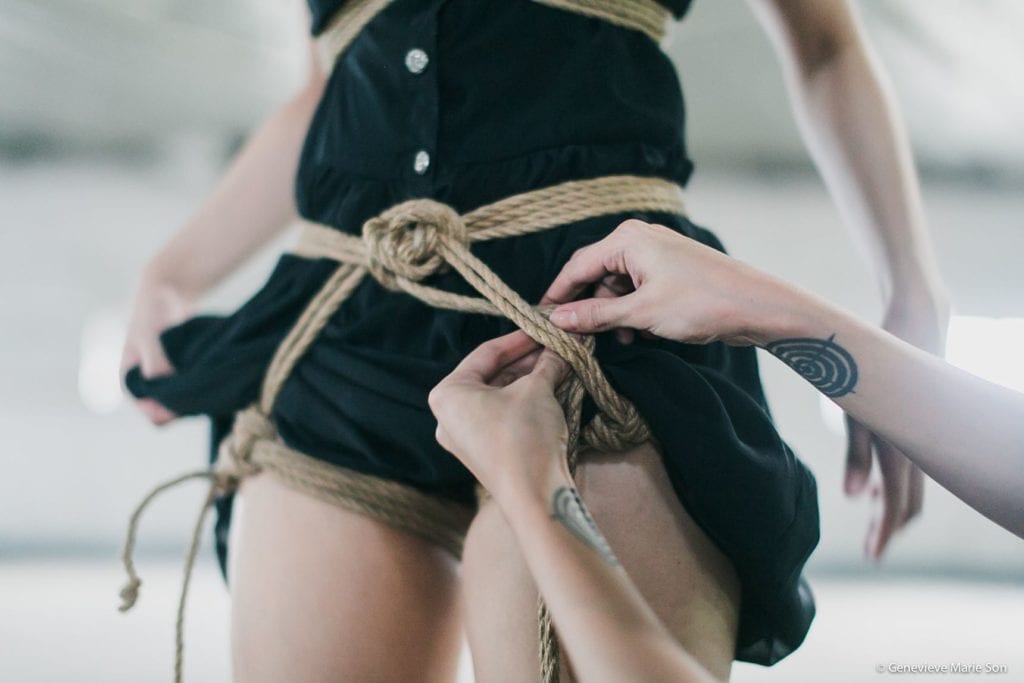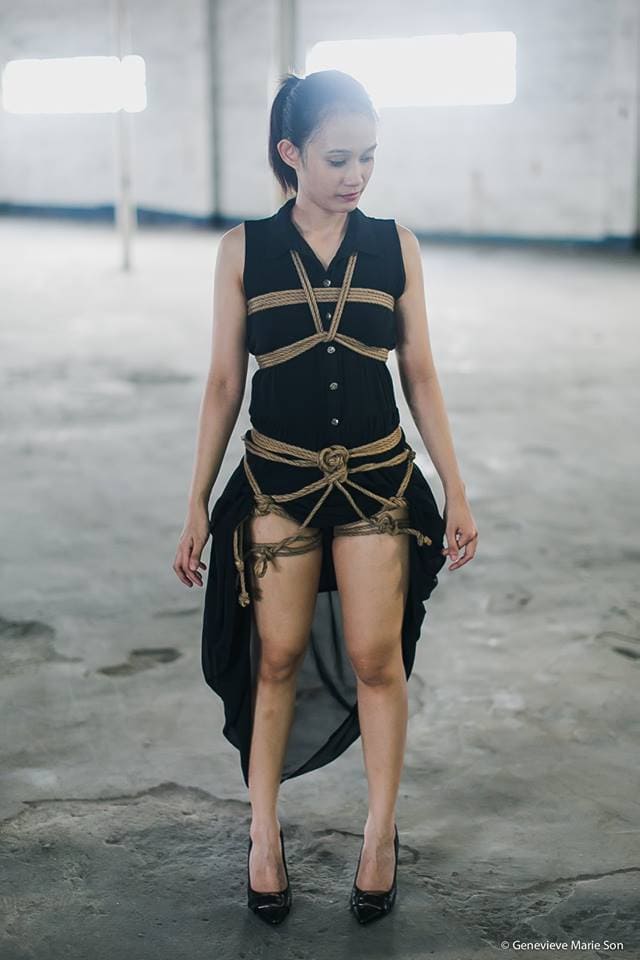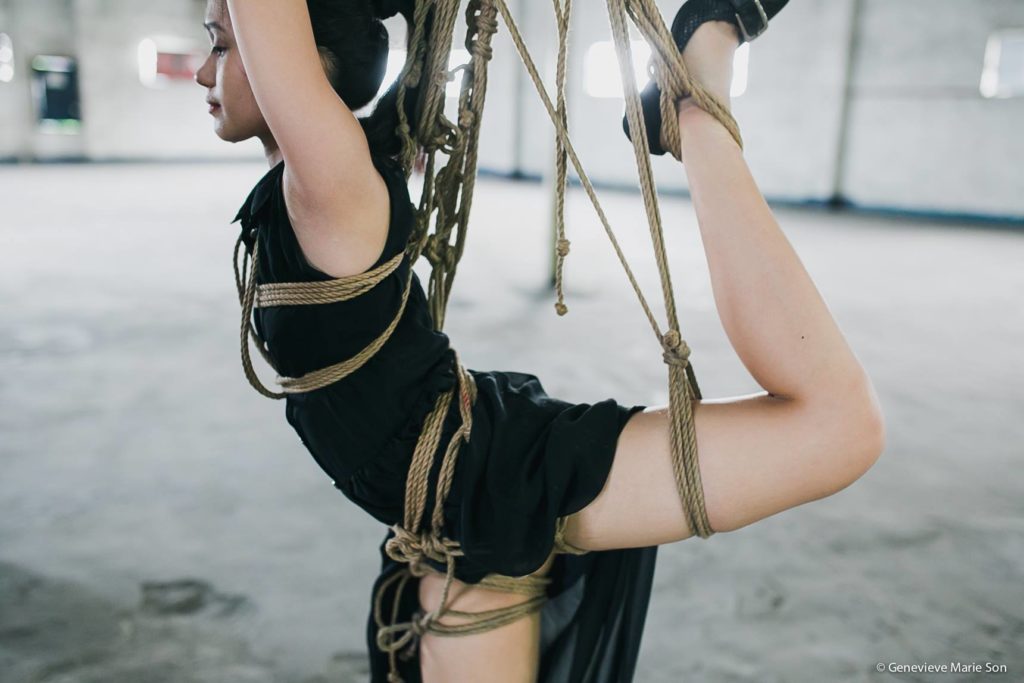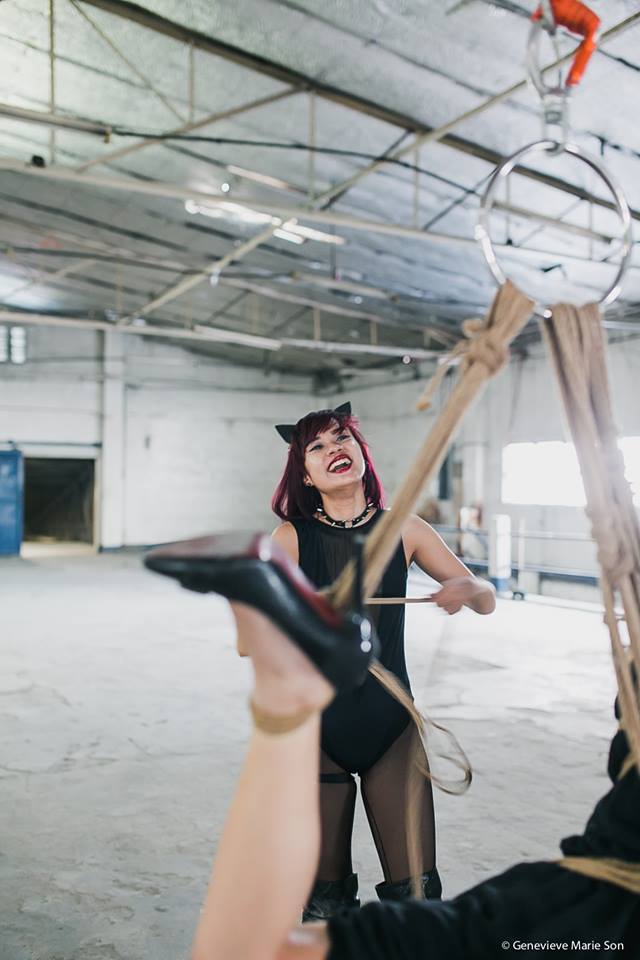 Check out the rest of their photos on Facebook!
To catch more of Joyen or Genevieve, follow them below:
h/t Joyen (Facebook)

© Genevieve Marie Son (Facebook + GenevieveMarieSon.com)

Modeling by Emma (Facebook)